The Leading Platform
for Music Education
& Music Industry Education
Learn directly from the pros on what works to make it in today's industry
CREATED BY MUSICIANS - FOR MUSICIANS. Founded in 2015 by David Puckett (drummer of The Crimson Armada, For Today & We Came As Romans), we've launched more than 500+ hours of webinars with dozens of artists in the music industry. From drummers, vocalists & guitarists to tour managers, artist managers, booking agents, etc - our goal is to give you the best experience possible while connecting with established artists in the industry; equipping you to learn what has (and has not!) worked for them to get to where they are, so that you can apply that knowledge and go further, faster.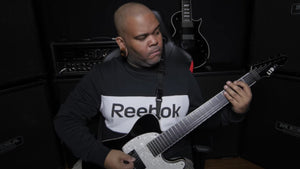 LIVE WEBINARS
Connect with the biggest influencers in the music industry. Learn directly from touring vocalists, drummers, guitarists, audio engineers, producers, managers & more.
LIVE WEBINARS
RECORDED WEBINARS
Purchase a series with your favorite artist, a camp on your favorite subject, or check out something new in our archive of over 200+ hours of content!
RECORDED WEBINARS
What they say
When I first signed up for Music Mentors Online, I was shy around strangers and had barely any connections to the music scene. After attending webinars and learning from one on one lessons I feel more confident in myself and am able to reach out to other musicians in local and touring scenes. The time and effort the instructors put into their student's musical education is incredible. I've grown so much both musically and personally in the time I've been here and I can't wait to see where else MMO can take me!

YSABEL
I cannot express how thankful I am for Music Mentors Online and what they have created. The best decision of my musical life was signing up for lessons with them!"

ROBBY
Music Mentors Online offers and delivers professional level education at an affordable price. The instructors go out of their way to make sure you are getting the best experience possible, and are super down to earth! They are very patient and eager to help out their students! I love this program!"

CRAIG
I have been drumming for 15 years. My instructor has really grounded and developed my abilities in ways that I wouldn't have been able to otherwise. He has a diverse understanding of his instrument and he truly values the students he is teaching."

JESSE